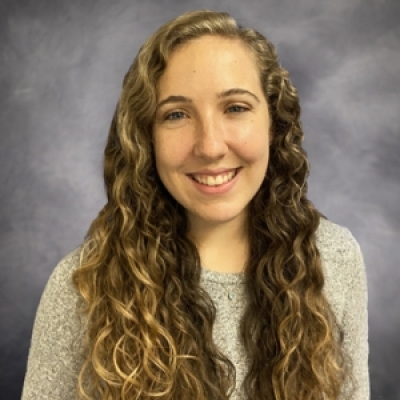 Sarah Buchholz, M.Ed., CCC-SLP, a speech-language pathologist brings to HCRI strong experience working in a clinical-team environment. She has treated students and other patients for a variety of fluency, language, and speech-sound disorders. An ardent interest in stuttering and HCRI's science-based therapy drew her to the institute.

Sarah received her Master of Education in Speech-Language Pathology at the University of Virginia (UVA). For her undergraduate studies, she earned a degree in Special Education Integrated Studies at Liberty University.

Sarah completed HCRI's rigorous 500-hour training that certifies her to administer the nonprofit center's advanced stuttering therapy program. Certification is required of all HCRI clinicians to ensure clients benefit from consistent, precise delivery of HCRI therapy and the highest standards of clinical excellence.

In her free time, Sarah enjoys running, hiking, exercising, and spending time with her husband, Carl, and their two dogs. They also are devotees of UVA sports and activities.

Contact:
540-265-5659
sarah@stuttering.org