REVISED:  August 10, 2021
HCRI is working diligently to provide the highest level of safety and Covid-19 protection for staff, alumni, clients and family members at our Virginia-based stuttering therapy center.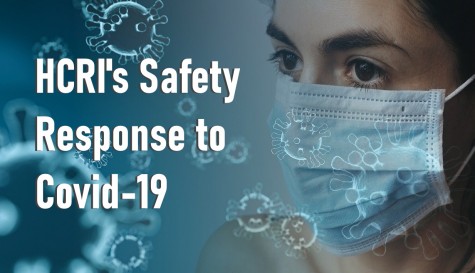 Each day we monitor the changing Covid-19 situation. We continue to deploy best practices and comply with all requirements mandated by the Centers for Disease Control and Prevention (CDC) and Virginia Department of Health (VDH). These activities include the following.
Vaccination – All HCRI clinicians and staff members have been fully vaccinated. Therapy clients are encouraged to get vaccinated prior to participating in therapy – and show their vaccination card upon arrival.
Masks – Clients and visitors are required to wear a face mask at all times. HCRI will provide a special clear mask for individuals to use during therapy. At other times, participants must provide their own masks.
Sanitation – Our staff disinfects all work surfaces twice a day. This includes door handles, keyboards and mice, telephones, chairs, desktop surfaces and bathroom areas. At the end of every clinical day, our facility is thoroughly cleaned and sanitized by custodial staff.
Prior to Arrival – We encourage all clients to follow CDC and their state's guidelines regarding social distancing and/or limited self-isolation (staying at home, limited public engagement) for 12 to 14 days prior to coming to Roanoke, Virginia for HCRI therapy. As noted above, we strongly recommend all therapy participants get vaccinated priort to coming to HCRI.
Client Screening – Every day before therapy begins, clients are asked screening questions to confirm they are not exhibiting any key symptoms of Covid-19.
Temperature – We take each client's temperature daily upon arrival and record it in the client's records. The temperature check is for everyone regardless of whether they have been vaccinated.
Tissues and Hand Sanitizer – HCRI provides tissues in all common areas, as well as in each client's work area. We ask that every therapy client bring a small bottle of hand sanitizer to keep with them for personal use.
Handwashing – Frequent hand washing, by everyone, is emphasized.
Hotels – Area hotels have advised us that they are following both CDC and VDH guidelines on housekeeping and facility maintenance. When you make your hotel reservation prior to coming to HCRI, it is an excellent time to ask questions of lodging providers about their Covid-19 compliance.
All of us at HCRI are focused on ensuring the safety of each person who walks through our door. We review the pandemic situation daily and are prepared to further respond to Covid-19 changes, as needed. At the same time, we remain steadfast in our commitment to continue to provide stuttering therapy excellence to every individual we serve.
If you have questions about HCRI and/or our Covid-19 response, contact us at 855-236-7032 or info@stuttering.org.