SPECIAL ANNOUNCEMENT!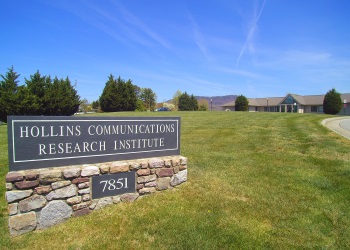 Thanks to the generosity of several of HCRI's past stuttering therapy participants, the nonprofit institute is able to provide a special tuition reduction of $500 to individuals who participate in one of HCRI's 12-day programs by the end of 2022.
The financial gifts from these HCRI alumni reduce the therapy fee for HCRI's 12-day immersion program from $4,285 to $3,785. Therapy includes 100 hours of intensive stuttering treatment and evaluation, as well as a comprehensive package of post-therapy support.
2022 Eligible Program Dates
Sep. 12-23
Oct. 3-14
Nov. 7-18
Nov. 28-Dec. 9
About HCRI Stuttering Therapy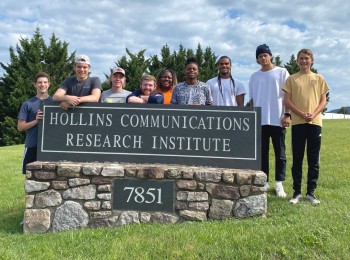 Clinicians at HCRI have treated individuals with stuttering conditions that range from mild to severe – and who come from across the U.S. and 50 countries. The institute's one-of-a-kind, science-based treatment helps persons who stutter achieve life-long skills to control stuttering and speak fluently.
Therapy is conducted in a small group setting at HCRI's center in Roanoke, Virginia. It includes fluency training in the clinic, as well as practice in real-world environments. Additionally, HCRI's computer technology and an iPhone app are used in treatment to make fluency acquisition faster and more precise.
HCRI Stuttering Therapy Can Be a Life-Changing Experience
Attendees can expect their therapy experience to be challenging, rewarding and even transforming. HCRI's documented fluency outcomes are among the most successful you will find anywhere in the world.
93% of participants achieve fluency in 12 days
75% maintain fluent speech when evaluated two years after therapy
Individuals can expect similar results when they attend HCRI.
Act Now To Benefit from the $500 Tuition Reduction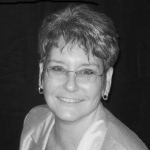 For those who have already submitted a therapy application, contact Linda Booth for scheduling so you can take advantage of the $500 tuition incentive. Call (540) 265-5650 or send an email to info@stuttering.org.
For persons who have yet to apply for HCRI therapy, click here: HCRI Therapy Application. When your application is received, a member of the HCRI team will reach out shortly.
In addition to the links above, call (540) 265-5650 or send an email to info@stuttering for questions or more information.