HCRI clinicians have helped thousands acquire the ability to speak fluently and confidently in everyday situations. Our nonprofit center's 12-day therapy is one-of-a-kind, powerful and proven.
We treat individuals with stuttering that ranges from mild to severe. If 2022 is the year you want to move from stuttering to fluency, submit your therapy application to attend one of the programs listed below.
2022 THERAPY PROGRAM DATES
January 3-14
January 24-February 4
February 14-25
March 14-25
April 4-15
April 25-May 6
May 16-27
June 6-17
July 11-22
August 1-12
August 22-September 2
September 12-23
October 3-14
November 7-18
November 28-December 9
THE POWER OF THE HCRI EXPERIENCE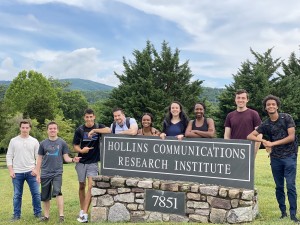 HCRI stuttering therapy is unlike any other speech therapy you've tried. You will find our one-of-a-kind approach enlightening, challenging and powerful.
…Each day of your 12-day program, you will experience progress on your path to fluency.
…Remarkable changes to your speech will occur on a moment-by-moment basis – and you will be in charge of what is happening.
…You will feel a deep sense of connection with our specially trained clinicians who will help you acquire fluency skills on a personalized basis.
…Your time at HCRI may transform your life, as you acquire lifelong skills to control stuttering and speak fluently.
Through fluency, new doors of opportunity can open that were never before available to you.
PROVEN THERAPY RESULTS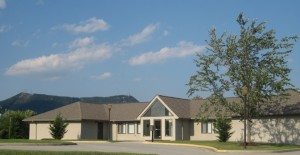 HCRI's stuttering treatment center is located in Roanoke, Virginia. Participants come from across the U.S. and 50 countries for the institute's 12-day therapy.
HCRI's documented fluency outcomes are among the most successful you will find anywhere in the world. Research demonstrates the following.
93% of HCRI therapy participants achieve fluency in 12 days.
75% maintain fluent speech when evaluated two years after therapy.
You can expect similar results with HCRI. Learn more about our nonprofit treatment center by visiting www.stuttering.org.
BEGIN YOUR JOURNEY TO A LIFETIME OF FLUENCY
Our team is ready to help you achieve skills for a lifetime of fluency. Begin your path to fluency by completing an online therapy application to help us learn about you and your stuttering challenges.
Once we receive your application, we will be in touch with you. For more about HCRI and to view before-and-after therapy videos, visit stuttering.org.  Contact us at 855-236-7032 or info@stuttering.org. We look forward to welcoming you to our therapy center.
ABOUT HCRI
HCRI was founded by Ronald L Webster, Ph.D. in 1972 to investigate stuttering through scientific discovery and treatment innovation. Virginia-based HCRI, a 501 (c) (3) nonprofit organization, has become an international leader in stuttering research and the development of scientifically derived therapy approaches.
More than 7,000 individuals from across the U.S. and 50 countries have come to HCRI for stuttering treatment. Clients represent all walks of life and include teachers, business professionals, athletes, broadcasters, engineers, musicians, students, doctors, military personnel, police officers, actors, a Supreme Court nominee, and even royalty.
HCRI is located at 7851 Enon Drive, Roanoke, Va. 24019. For more information, visit stuttering.org or contact HCRI at 855-236-7032 or info@stuttering.org.