A Career Dedicated to Helping People Who Stutter Achieve Fluency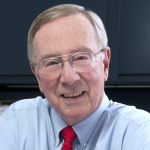 Ronald L. Webster, Ph.D., Founder and President of Hollins Communications Research Institute (HCRI) observed stuttering for the first time when he was a graduate student at Louisiana State University. One of his professors stuttered. Webster was moved by this impressive man's courage to face students and lecture each day, despite having a speech disorder.
After graduate school, Webster began a multi-dimensional career as a research scientist, psychology professor and clinical psychologist. At the same time, he pursued his keen interest in the study of speech. Webster conducted research on speech development and collaborated with speech experts from across the country.
This work led him to a passionate concern about stuttering and the realization that no effective treatment existed to help people with the disorder. Webster set out to change that. The year was 1966. He began a life-long mission to investigate stuttering using empirical science and learn everything he could about the difficult-to-treat and misunderstood condition.
His intensive research revealed remarkable findings, which countered broadly accepted assumptions that stuttering was grounded in emotional or mental issues. Instead, Webster's work demonstrated that stuttering is physically derived, with specific, distorted speech-muscle activities and patterns that give rise to stuttering.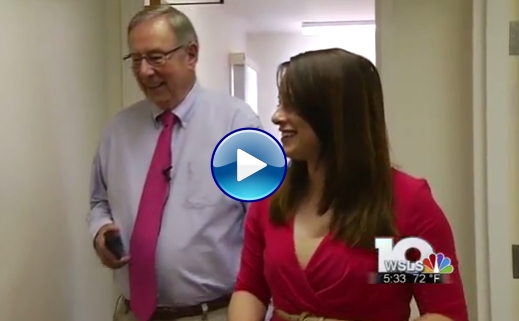 Once he quantitatively defined speech-muscle "events" that cause stuttering, Webster's research efforts turned to identifying ways to alter these events to enable fluent speech.
Webster's work was groundbreaking. The outcomes led to his developing the first systematic, behavioral stuttering therapy program. He founded nonprofit Hollins Communications Research Institute (HCRI) in 1972 to continue his research and administer effective, science-based stuttering therapy.
HCRI's 12-day stuttering treatment program teaches individuals how to replace faulty speech muscle movements that cause stuttering with new muscle events that generate fluent speech. Research shows 93% of program participants achieve fluency by the end of treatment. Follow-up studies reveal 70% to 75% retain fluent speech when evaluated one and two years post therapy. ​These outcomes stand in contrast to traditional speech therapies and devices that may only produce fluency results in approximately 25% of cases.
Webster and his HCRI team continually enhance the Institute's quality-controlled therapy program, based on the latest research findings and technology. To make fluency acquisition easier and long lasting for clients, they have:
Increased the specificity of treatment protocols

Invented electronic speech measurement systems for use in therapy

Integrated the use of computers into the therapy process

Developed a 500-hour HCRI clinician certification program

Incorporated quality controls into treatment

Created a sophisticated "therapist in your pocket" app
These ongoing advancements raise the bar on stuttering treatment excellence. U.S. patents have been awarded to Webster for some of these stuttering therapy innovations. 
Since HCRI opened its doors, more than 6,500 people from across the U.S. and 50 countries have come to the Virginia-based treatment center.​ Clients include broadcaster John Stossel of Fox News; Annie Glenn, wife of Senator and Astronaut John Glenn; as well as athletes, teachers, engineers, students, doctors, military personnel, business professionals, police officers, actors, a Supreme Court nominee and even royalty.
Dr. Webster and the HCRI team continue to push forward with their commitment to transforming lives through fluency. This includes testing the feasibility of online therapy delivery to increase accessibility, as well as partnering with the National Institutes of Health on a pioneering study that confirmed a genetic link to stuttering.
For more information about HCRI stuttering therapy, please visit www.stuttering.org. Contact HCRI at (540) 265-5650 or info@stuttering.org.