Following is an overview of Hollins Communications Research Institute (HCRI) that includes facts about HCRI, as well as accomplishments by this stuttering research and therapy innovator.  
The Beginning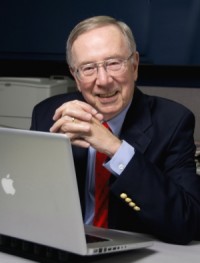 Hollins Communications Research Institute (HCRI) was founded by Ronald L. Webster, Ph.D. in 1972 to investigate stuttering from a scientific perspective and develop new therapy approaches. Since that time, Roanoke, Virginia-based HCRI, a 501(c)(3) charitable organization, has become a recognized leader in stuttering research and treatment innovation.
HCRI Operating Principles
 We believe…
 The highest purpose in our work with stuttering is to develop and free human potential.
Fundamental success in the treatment of stuttering requires a well-grounded emphasis on empirical analysis of the events that comprise this disorder.
HCRI's physically-based therapy is a proven, powerful method for enhancing fluency and for simultaneously reducing psychological burdens of stuttering.
HCRI Stuttering Therapy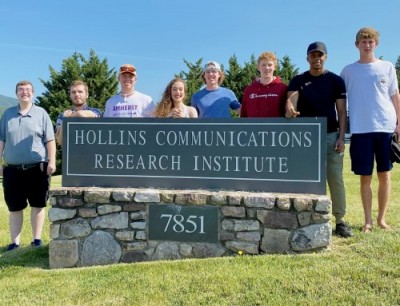 Grounded in science, HCRI's 12-day stuttering therapy was developed in-house – and is continually refined. Therapy is held in a small group setting of up to 10 participants at a time.
Treatment works with stuttering that ranges from mild to severe. The 12-day program includes systematic instruction by specially trained clinicians who help clients, step-by-step, retrain speech-muscle behaviors to produce fluent speech. Clients utilize HCRI's proprietary biofeedback technology and app during therapy to make fluency-skill learning easier and more precise.
When clients return home from therapy, they are provided with a comprehensive package of post-therapy support.
Stuttering Therapy Outcomes
HCRI's documented fluency outcomes are among the most successful you will find anywhere in the world.
93% of participants acquire fluency by the end of their 12-day program.
75% retain fluency when evaluated two years post therapy.
HCRI's therapy dropout rate is less than 1%.
The HCRI team continually tests and refines the therapy program to consistently deliver one of the most advanced, results-based stuttering treatments available.
Clients
HCRI clinicians have treated more than 7,000 individuals from across the U.S. and 50 countries. Clients come from all walks of life and include broadcasters, teachers, engineers, musicians, students, doctors, military personnel, business professionals, police officers, actors, a supreme court nominee, and even royalty.
HCRI Firsts
HCRI was the first to develop a comprehensive behavioral therapy for stuttering that is based on science.
Webster and his researchers invented the Voice Monitor, a real-time, computer-based speech measurement and feedback system. The Voice Monitor has a U.S. patent.
HCRI introduced the first web-based home practice tool called FluencyNet, which reinforces fluency skills learned in therapy.
HCRI introduced an iPhone app that serves as a "clinician in your pocket," providing real-time speech feedback to stuttering therapy clients.
The institute created a 500-hour training program exclusively for HCRI clinicians to ensure consistent, results-based therapy delivery.
Recognition
HCRI's stuttering treatment program was the distinguished recipient of the First Award for Scientific Merit by the American Speech-Language-Hearing Association.
The Virginia General Assembly unanimously passed a house joint resolution commending HCRI for its groundbreaking research and therapy innovation.
HCRI was recognized by Virginia Business magazine for its long-standing track record of innovation.
Webster, a licensed clinical psychologist and Professor Emeritus of psychology, received the Outstanding Contributions in the Application of Psychology award from the Virginia Psychological Association.
 Genetics Research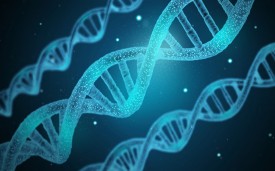 HCRI partnered with the National Institute on Deafness and Other Communications Disorders (NIDCD) on a pioneering study that discovered three mutant genes linked to stuttering. The results were published in the February 2010 issue of the New England Journal of Medicine.
HCRI conducted a study on the genetics of stuttering and mucolipidosis, along with the NIDCD, the Laboratory of Communications Disorders, and Porter Neuroscience Research Center. Findings revealed the conditions are associated with different variants in the same genes. The study was published in the July 15, 2015 issue of the European Journal of Human Genetics.
HCRI participated with the NIDCD in the first study to evaluate therapy outcomes with stutterers who possess one of the mutant genes for stuttering compared to a group of stutterers who do not carry a mutant gene. The results were published in the July/August 2019 issue of the Journal of Communications Disorders.
Media Coverage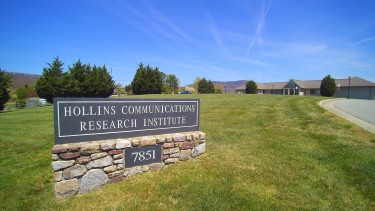 HCRI and Dr. Webster's work have been covered in national, regional and local media. Media coverage includes NBC Today, CBS Morning News, Good Morning America, 20/20, Nightline, New York Times, Wall Street Journal, Washington Post, Newsweek, Scientific American, U.S. News and World Report, and others. Articles about HCRI also have appeared across the internet.
About Stuttering
One percent of the adult population has a stuttering condition. That equates to an estimated 66 million people stutter, with 3 million in the U.S. The speech disorder is characterized by repetition of sounds, syllables, or words; prolongation of sounds; and/or interruptions in speech known as blocks.
Often mistreated and misunderstood, many believe stuttering is psychologically driven. Yet, HCRI research demonstrates that stuttering is a physical condition, which can be effectively treated in the majority of cases with scientifically based behavioral therapy.
HCRI Contact
HCRI is located at 7851 Enon Drive, Roanoke, Virginia. The website address is Stuttering.org. Individuals may contact the nonprofit organization by calling (540) 265-5650 or 540-265-5650, or send an email to info@stuttering.org.