Participants in the Hollins Communications Research Institute (HCRI) stuttering therapy program, held in Roanoke, Virginia, come ready to immerse themselves for 12 consecutive days to acquire skills that enable a lifetime of fluency.
Before arriving at the Institute, program participants engage in multiple communications by phone, mail and email with members of the HCRI team. This ensures attendees know exactly what to expect from their therapy experience and what is required to maximize fluency outcomes.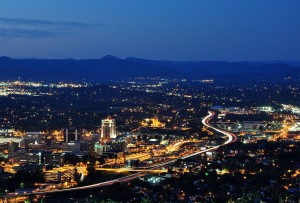 While attendees are well-informed about HCRI's comprehensive behavioral treatment system, they often are surprised by the mountainous, lush beauty of the Roanoke area and the plethora of available activities.
Since the program's 12 days are packed with therapy activities, many individuals make plans to return to the area or extend their stay to take in the recreation and area attractions.
Something for Everyone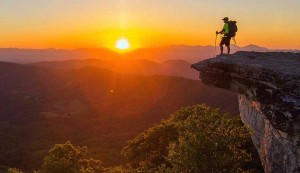 Outdoor activities abound in the Roanoke Valley with the spectacular Blue Ridge Mountains, inspiring trails, expansive parks, scenic overlooks, lakes, wildlife, and rivers. From hiking and biking to kayaking and fishing, the Roanoke Valley offers enticing recreation to appeal to nearly every interest.
The Appalachian Trail goes through the Roanoke area and offers superb hiking, along with spectacular views. Other scenic trails pepper the area and offer fun and challenging hiking and mountain-biking adventures.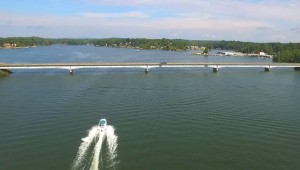 Nearby Smith Mountain Lake, with its 500 miles of beautiful shoreline, is a hub of activity for all types of water sports, including boating, skiing and swimming.
For anglers, the James River offers some of the best fishing in the state. The river is ideal for kayaking, canoeing and river tubing, as well.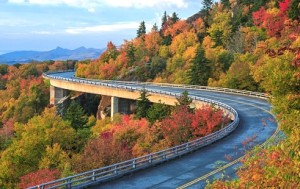 For more leisurely outdoor activities, the Blue Ridge Parkway is minutes from Roanoke and a great way to spend a relaxing afternoon driving in the midst of breathtaking scenery. There are many overlooks along the way and places to picnic while taking in the views.
Visitors also enjoy spending time strolling and biking along the miles of Roanoke Valley Greenways that weave through the heart of the city and beyond. Plus, there are more than 70 parks in the area to enjoy.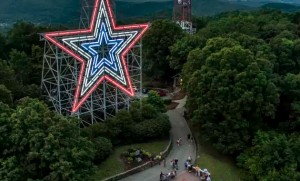 Unique Attractions and Cultural Experiences
The Roanoke area features a wide range of appealing sights and attractions. These include the famous mountaintop Roanoke Star, the city's charming historic downtown, unique shops, and award-winning restaurants.
Roanoke is rich in museums, including The Taubman Museum of Art, Virginia Museum of Transportation, Harrison Museum of African American Culture, Science Museum of Western Virginia, Roanoke Pinball Museum, O. Winston Link Museum, History Museum of Western Virginia and others.
The area is host to a growing number of craft breweries and wineries that offer tours and tastings. The city provides a full calendar of special events, theater, concerts, and festivals throughout the year.
Easy Access
Our friendly city is easily accessible and within a day's drive of 65% of the U.S. population. If you choose to fly, you will find the Roanoke-Blacksburg Regional Airport a short 15-minute drive to the Institute.
When you schedule your HCRI therapy, we will provide you with a list of area lodging options and contact information for reservations. We have negotiated special rates for HCRI program participants at nearby hotels – some within walking distance of the Institute – to help reduce your travel costs.
To learn more about HCRI stuttering therapy, please reach out by calling (540) 265-5650 or send an email. Our website, www.stuttering.org, provides a host of helpful information, before-and-after therapy videos, and HCRI's online therapy application.
For more about things to do in the Roanoke area, click here: VisitRoanokeVa.com.