The Transforming Impact of HCRI Stuttering Therapy: Opening the Door to Hope and Opportunity
Business executive and retail owner Michael Shaw stuttered since he was a child. He endured bullying and teasing throughout his school years and only spoke when necessary because of his stutter. His speech caused immense fear and eroded his confidence.
He recalls a low point in his young life when he made it to the finals in a school spelling bee, but had to drop out because he couldn't get the word to come out of his mouth.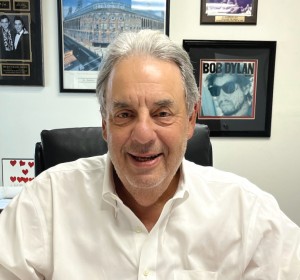 "I'll never forget, when I was a teen, calling a girl to ask her out on a date. Yet, I couldn't speak because of my stutter and just hung up," Mr. Shaw recalls. "I thought I'd never have a girlfriend because of my stuttering."
Approximately 66 million people worldwide suffer from the effects of stuttering, with three million in the U.S. Stuttering can negatively impact an individual's self-esteem and wellbeing, as well as impede educational attainment, career options and social growth.
The speech disorder is characterized by repeated or prolonged sounds, syllables, blocks and words that disrupt speech. An individual who stutters knows what he or she wants to say but has difficulty uttering the words.
Treating His Stuttering
To help address his stutter, Mr. Shaw's parents enrolled him in a variety of speech therapies during his youth. But, none of the treatments helped him achieve the ability to control his stuttering and speak fluently.
Ever determined and despite his stutter, Mr. Shaw made it through high school, graduated from college, and started a promising job in the retail sector. During his employment, Mr. Shaw's boss saw a television news program about the innovative stuttering therapy program at Hollins Communications Research Institute (HCRI). He shared the information with Mr. Shaw because he was impressed with his employee's drive and potential.
Two months later, Mr. Shaw attended HCRI's immersion therapy in Roanoke, Virginia. The therapy was unlike any other he tried. He participated with 10 other stutterers from across the U.S. The group members bonded with one another and served as a support system throughout therapy.
Together, the program participants were taught how to address faulty speech-muscle behaviors that give rise to stuttering and replace them with new speech-muscle activities that produce fluent speech.
Mr. Shaw found his HCRI therapy experience challenging and life-changing
HCRI's Behavioral Approach
According to HCRI President Ronald L. Webster, Ph.D., "Stuttering is a misunderstood and often mistreated condition. HCRI research demonstrated that stuttering is a physical phenomenon – rather than an emotional response triggered by anxiety or stress. While anxiety or stress may exacerbate stuttering, it is not the root cause."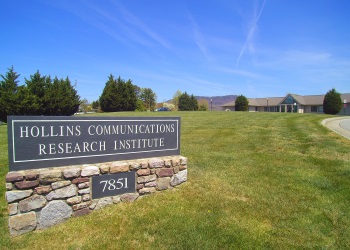 With research revealing stuttering is physically based, Dr. Webster and his team developed a systematic treatment that restricts the flawed muscle activity that stutterers experience, allowing individuals to stop stuttering and speak fluently.
With HCRI's behavioral therapy, 93% of therapy participants achieve fluency by the end of their 12-day program. (When Mr. Shaw attended, therapy was 19 days.) Follow-up research shows 75% of clients maintain fluency for the long term. These fluency results are among the highest documented outcomes of any stuttering therapy.
Returning Home from HCRI
After HCRI therapy, Mr. Shaw could speak fluently for the first time in his life. He points out that HCRI is not a cure for stuttering – because that doesn't exist. Rather, HCRI teaches lifelong skills to control stuttering and speak fluently. To habituate fluency skills, Mr. Shaw practiced his speech daily after treatment. He talked into a recorder and then checked the accuracy of his fluency. He would also call restaurants and other establishments to practice speaking fluently.
As time passed, whenever he felt his speech starting to slip, he would return to the tools from therapy to get his fluency back on track. Today HCRI provides clients with a host of practice opportunities including a proprietary app, computer software, alumni call sessions, and zoom meetings.
Going Back to Work
When Mr. Shaw returned to his job, he was quickly promoted to a management position that required him to travel and speak in front of groups of all sizes.
Mr. Shaw is convinced that, without HCRI therapy, he would not have been able to perform as effectively in his new position. "HCRI therapy shot me upward. I wasn't shy anymore. I overcame my fear of speaking and was ready to use my voice in all types of situations," he said.
He added, "Getting that fear of speaking out of my life was like having wings that set me free."
Helping Others, Giving Back
During his notable career, Mr. Shaw managed up to 400 employees at a time when he worked with Lerner Shops, a women's retailer. He later opened 18 Haagen Dazs stores. Fluency and overcoming his fear of speaking created a path to his rewarding career. He also attributes his success to his innate ability to manage people and relationships.
For example, in his management roles, Mr. Shaw regularly held "backroom chats" with employees to help them excel in their positions. He is an effective, empathetic communicator. Through the years, he hired individuals who stutter and gave them counsel along their career paths. He recommended HCRI therapy to help employees who stutter achieve fluency, like he did early in his career.
Now, to give back and benefit others, Mr. Shaw is helping to raise funds for HCRI's stuttering therapy scholarship program. The program helps those with financial need attend HCRI treatment. His desire is to provide a means to help others break free from stuttering and achieve their full potential through fluency.
According to Mr. Shaw, "The one word that best describes how fluency changed my life is 'freedom.' My experience with HCRI therapy enabled me to live free of fear and experience life to the fullest."
About HCRI
HCRI was founded by Ronald L Webster, Ph.D. in 1972 to investigate stuttering through scientific discovery and treatment innovation. Virginia-based HCRI, a 501(c)(3) charitable organization, has become a leader in stuttering research and the development of innovative, scientifically derived therapy approaches.
Clinicians at HCRI have treated more than 7,000 individuals who stutter. Clients come from all walks of life and include broadcasters, teachers, engineers, musicians, students, doctors, military personnel, business professionals, police officers, actors, a supreme court nominee, and even royalty.
HCRI is located at 7851 Enon Drive, Roanoke, Va. 24019. For more information, visit  www.stuttering.org or contact HCRI at (540) 265-5650 or info@stuttering.org.