INTRODUCTION
At Hollins Communications Research Institute (HCRI), our team members have dedicated their careers to helping individuals who stutter open new doors of opportunity through fluency. We began in 1972 by researching stuttering and inventing the world's first comprehensive, behavioral stuttering therapy. Since that time, we have continually enhanced our 12-day immersion treatment by incorporating learning from our new discoveries and technological advancements. Today, HCRI therapy delivers among the highest documented fluency outcomes for stuttering treatment.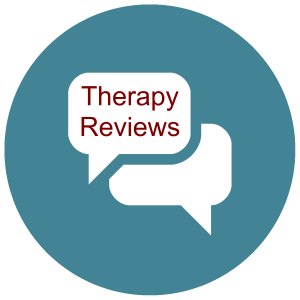 In addition to our persistent investigation of stuttering and analyses of HCRI's program, we seek ongoing feedback from our stuttering therapy clients. This input is invaluable as we continually elevate our therapy offerings.
Along the way, our clients also post HCRI reviews about their experiences with our program and our team. We are humbled by the comments written about our therapy and would like to take this opportunity to share the reviews we received in the past month.
These reviews represent a compilation of what has been posted in the past 30 days on Google, Facebook, and the Better Business Bureau site. In addition, we have included reviews that were directly sent to us.
HCRI REVIEWS
HCRI offers what really can be called speech reconstruction. It is a 12-day intensive program which demands much work and effort, yet the fruits are well worth it. I attended the program 2 weeks ago and my family, friends and colleagues can't believe the difference it has made in my speech, being almost completely fluent. Yet, I know I will need to continually practice, but it's a small price to pay. I am profoundly grateful for the program and all the clinicians who have helped me achieve fluency. The staff at HCRI are warm, friendly and very helpful. I highly recommend the program, as perhaps the best for speech fluency.
    -Robert
---
This program is difficult, like most things that are worth it. They taught me the skills and techniques to speak fluently, and I would recommend this to anyone who is willing to put in the effort and dedication. It gave me newfound confidence in my vocal abilities, and myself as a person.
     -Iain Mayer
---
If you have a stutter and want to learn real ways to overcome it, then why go anywhere else? I went from the kid who stutters to the kid who is fluent in 12 days. Now I am not saying it's easy by any imagination but this is the pinnacle. And I urge you to come here if you stutter at all
     – Carl Stewart II
---
Very professional setting with highly skilled clinicians and office staff. You are taught a variety of techniques that will help you succeed in fluent speaking. I highly recommend this program for anyone who stutters. With hard work and dedication this program will make you fluent.
     -Ernie B.
---
Going to HCRI was a great experience and helped me achieve a much higher level of fluency than I ever thought was possible.
     -John Tamisiea
---
HCRI really helped me develop new skills and strategies to cope with my stutter. Although I am still working on developing fluent speech every day, I'm glad I got the opportunity to come. This program requires a lot of work and dedication, but overall, it was worth it.
     -Sophie Thelk
---
Excellent program. You will be fluent when you complete the program, however; it takes a lot of work to remain fluent. You must practice daily to remain proficient in the tools that are taught. I completed the program about a year ago. It has been a life changer for me especially for job interviews. HCRI provides an abundance of support once you complete the program to help you remain on course and fluent.
     -Morgan M.
---
Like others have said, it's a very difficult program. While I was there, it worked beautifully. My friends and family talking to me on the phone were very impressed. Unfortunately, it didn't stick because I had way too many problems that took my focus away from it…
The reason I'm giving such a high rating even though it didn't work for me is that I've seen it help people even after they left. So it works, but it's certainly not for everybody. In addition, the staff there is amazing – some of the kindest staff ever. Especially the office manager Linda… who helps you sign up and you see daily. Maybe someday after I get my life together, I will be back, till then keep on helping people HCRI.
     -J. T.
---
Highly professional and true to their words. If you work hard with their clinicians, you will definitely be fluent by the end of their program. I highly recommend them.
     -James A.
---
I have stuttered since childhood and been in and out of speech therapy with very little improvement. Nothing has helped me as much as HCRI. I feel like I finally have a voice and it has changed my life significantly for the better! I wish I had attended much sooner in life. I'm very thankful for HCRI. It is a very supportive and encouraging environment. It's also wonderful to meet and spend time with fellow stutterers. I could not have found a better speech therapy program. Thanks HCRI
     -Kate Moschak
---
I attended HCRI first in the mid-nineties and have taken a couple of refresher courses in the last 10 years. The biggest effect that Hollins has had on me was to make me realize that I had the ability to speak fluently – and that there was nothing inherently wrong with my speech apparatus.
I learned how to articulate and voice every type of sound we use in speech. It was an amazing feeling when I walked out after the course with full confidence that I could speak fluently. That belief is what keeps me practicing whenever I feel myself drifting back to old habits. The staff at HCRI is fantastic. Definitely life changing for me personally.
     -Chetan Cariappa
---
I highly recommend Hollins Communications Research Institute for the specialized treatment of stuttering. I attended the program in 1992 and still speak fluently today. It was the only speech therapy program that ever helped me long term to speak fluently and hundreds of other graduates have told me the same thing about their experience. I have been able to use my speaking skills to fulfill my career aspirations and I even formed an alumni practice group in the NYC area. Attending HCRI was the best decision I ever made to improve my speech…
     -Russell Weiser
---
As far as I'm concerned, HCRI is the gold standard for helping stutterers become fluent. I would absolutely recommend it to anyone searching for a way to overcome their stutter. It has helped me immensely.
     -Raphael Rosen
---
HCRI was transforming not only for my speech but for my life overall. Within the first 2 days I could feel 55 years of tension and tightness dissipating in my body. My wife could hear immediately on the phone the early changes in my speech. …I was definitely fluent by graduation. The post-graduation support is what insures continued fluency. Phone and email contact with my clinician, Holly, on a regular basis allow for feedback and suggestions for fine tuning my practice sessions and speaking techniques. "Hollins Fluency System II" is simply the most advanced and successful therapy program for stutterers on the planet!
In addition to normal conversational speech, I have successfully spoken to and taken questions from as many as 500 people in concert halls on stage. I have also been filmed in interviews and have been a guest on live network television, successfully answering questions and commenting with wonderful fluency. I have shared with only a very few new friends that I was a stutterer – and when I do they about stand back and fall down.
     -Richard Sortomme
---
Having fluent speech after years of not having it changes everything you're used to. You have more confidence interacting with others. Where in the past I wouldn't start conversations – or if I had to be involved in one – I would try to avoid hard words. I now express ideas and thoughts that I didn't in the past.
I had tried other programs in the past and none worked for me. HCRI changed my life. The clinicians really do care. If you do your part by doing the work, you can become fluent. It takes commitment on your part, but it's worth it. I would encourage anyone who stutters to seriously consider HCRI. They have a proven track record and they tell you up front what you have to do. I would definitely give them a thumbs up and rate them at 5 stars.
     -M. C. Bennett
ABOUT HCRI
HCRI was founded by Ronald L Webster, Ph.D. in 1972 to investigate stuttering through scientific discovery and treatment innovation. Virginia-based HCRI, a 501 (c) (3) charitable organization, has become an international leader in stuttering research and the development of scientifically derived therapy approaches.
More than 6,500 people from across the U.S. and 50 countries have come to HCRI for stuttering treatment. Clients come from all walks of life and include teachers, business professionals, athletes, broadcasters, engineers, musicians, students, doctors, military personnel, police officers, actors, a Supreme Court nominee, and even royalty.
HCRI is located at 7851 Enon Drive, Roanoke, Va. 24019. For more information, visit www.stuttering.org or contact HCRI at (540) 265-5650.