The following serves as a primer about the award-winning Hollins Communications Research Institute. It includes the nonprofit center's mission, overview and recognition. For more indepth information and to view before-and-after therapy videos, click here: HCRI Stuttering Therapy.
HCRI MISSION STATEMENT
SERVE the greatest possible number of people who stutter and give them tools to acquire the ability to speak fluently.
TRANSFORM the lives of individuals from around the globe who face educational, career, and social barriers because of their stuttering.
ENABLE people who stutter to retain fluency for a lifetime to fully realize their potential and achieve life-long dreams.
CHAMPION the cause of stuttering on the world stage for people of all ages through scientific discovery and treatment innovation.
***
INSTITUTE OVERVIEW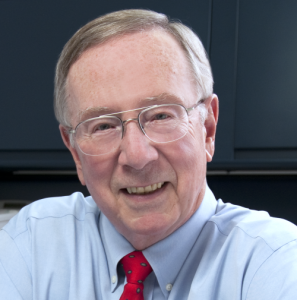 Hollins Communications Research Institute (HCRI), founded in 1972 by Ronald L. Webster, Ph.D., has become a leader in stuttering research and the development of innovative, scientifically based treatment approaches. The Institute is a Virginia-based 501 (c) (3) nonprofit organization.
HCRI's proprietary stuttering therapy was developed in-house by research scientists who are internationally recognized experts in the investigation and treatment of stuttering. These Ph.D.-credentialed team members have tested HCRI's therapy approach with thousands of people who stutter.
This intensive work led to new discoveries, ongoing therapy refinement, and the development of specialized treatment tools that make acquiring and maintaining fluent speech easier and long-lasting for therapy participants.
HCRI clinicians have treated thousands of people who stutter, representing a full range of stuttering types and severity. HCRI offers 12-day stuttering therapy programs throughout the year at the center's specially built stuttering treatment facility. Therapy participants range in age from 11 to 73 and come from across the U.S. and 49 other countries.
***
HCRI RECOGNITION
HCRI partnered with the National Institutes of Health on a pioneering study that confirmed a genetic link to stuttering. The results were published in the New England Journal of Medicine.
HCRI was recognized by Virginia Business magazine for its long-standing track record of innovation.
The Virginia General Assembly unanimously passed a house joint resolution commending HCRI for its groundbreaking research and therapy innovation.
HCRI's stuttering treatment program was the distinguished recipient of the First Award for Scientific Merit at a national convention of the American Speech-Language-Hearing Association.
HCRI media coverage includes the New York Times, Wall Street Journal, Washington Post, Newsweek, Scientific American, Sports Illustrated, U.S. News and World Report, 20/20, NBC Today, CBS Morning News, Good Morning America, Nightline, and many others.
Founder and President Ronald L. Webster, Ph.D., who is also a licensed clinical psychologist, received the Outstanding Contributions in the Application of Psychology award from the Virginia Psychological Association.
For more information about HCRI stuttering research and therapy inovation, call 540-265-5650 or 855-236-7032 – or send an email.