Hollins Communications Research Institute (HCRI) announces new fall and winter program dates for the national stuttering research and therapy center's 12-day stuttering treatment program.
HCRI stuttering therapy is powerful, practical and proven. Invented in-house by HCRI's own research scientists, the nonprofit institute's stuttering therapy offering is an advanced, innovative system that helps individuals who stutter acquire life-long skills to control stuttering and speak fluently at will. The 12-day behavioral therapy is an immersion-based program with systematic treatment protocols and proprietary technology.
In the past 45 years, HCRI stuttering therapy helped thousands overcome stuttering and transform their lives through fluency. Here are upcoming therapy program dates:
2018 Fall and Winter Therapy Dates
Stuttering Therapy Scholarships Available
August 20 – 31
September 10 – 21
October 8 – 19
November 5 – 16
November 26 – December 7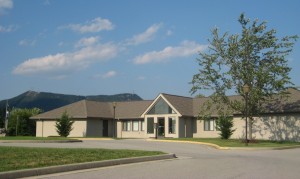 HCRI stuttering therapy operates at the highest level of quality-controlled, behavioral stuttering therapy available today. In addition, HCRI clinicians are the only professionals in the world certified to administer the therapy. They participate in a rigorous 500-hour training program to ensure the best possible fluency outcomes for clients.
For individuals interested in enrolling, simply complete an online stuttering therapy application on the institute's secure website. The team at HCRI will follow-up with each individual to answer questions and schedule program dates.
Stuttering therapy scholarships are available for the fall and winter program dates for those who need financial assistance and who qualify. Information about scholarships will be provided once a therapy application is submitted.
More information about HCRI and the center's advanced stuttering therapy system is available at
www.stuttering.org
. Individuals may also contact HCRI at
info@stuttering.org
or (540) 265-5650.  All inquiries are welcomed.