Akinleye Soyinka is among the latest generation of entrepreneurs who are leveraging their talent, passion and contacts to make their mark on the world. His creativity and diligence have enabled Akinleye to wear many hats, including fashion designer, disc jockey, and social media expert.
His latest undertaking involves launching his own fashion line that consists of cutting-edge clothing and jewelry, which will be showcased on his new website, nuyorkworks.com. Akinleye is humble when speaking about his achievements so early in his career. He points to the importance of hard work and effective communication as the underpinnings of his success.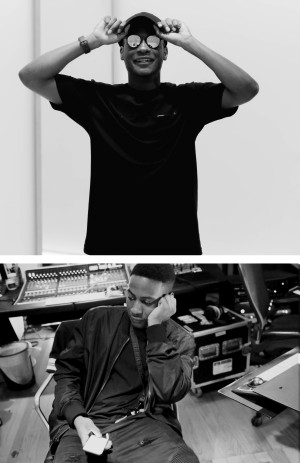 Effective communication holds particular importance to Akinleye because he developed a stuttering condition during his teenage years. His stuttering stood in the way of speaking at will, including joining classroom discussions and engaging with people in social settings.
"When I began to stutter in high school, it eroded my confidence. New people I met didn't get the speech disorder and would laugh when I spoke," Akinleye said. "By the time I got to college, I learned to simply deal with my speech and focus on what I wanted to accomplish."
While in college, Akinleye went to a speech therapist with the hopes of quelling his stuttering. But, the twice-a-week regimen didn't help. Then, he learned about Hollins Communications Research Institute (HCRI) and the center's 12-day immersion therapy program. He attended the program during a summer break.
HCRI stuttering therapy is a one-of-a-kind behavioral therapy invented by the institute's research scientists. Specially trained clinicians work with participants using systematic treatment protocols and therapy technology that take individuals step-by-step through the therapy process – and on to fluency achievement.
"Our therapy approach teaches individuals how to address misbehaving speech-muscle activities that give rise to stuttering – and replace them with new muscle behaviors that produce fluent speech," HCRI President Ronald L. Webster, Ph.D. explained.
During therapy at HCRI, Akinleye learned life-long skills that enabled him to control his stuttering and speak fluently. He participated in therapy with 9 other individuals from across the country.
"When I came to HCRI, I didn't know what to expect. It turned out to be a wonderful experience. From the clinicians to the other participants, everyone was so supportive. It inspires me to know that people who stutter can get meaningful help from HCRI," Akinleye said.
When he returned to college, Akinleye's classmates and friends recognized right away the notable difference in his speech.
According to therapy research, 93% of HCRI participants achieve fluency by the end of their 12-day program. When evaluated two years after attending, 75% sustained the ability to control their stuttering and speak fluently.
"Fluency has given me more confidence and courage. HCRI taught me that stuttering is a physical condition that can be managed with tools that stay with you for life," Akinleye added.
He also shared that his fluency capabilities are linked to the tremendous support he received from his family – before, during and after treatment.
About HCRI
HCRI was founded by Ronald L Webster, Ph.D. in 1972 to investigate stuttering through scientific discovery and treatment innovation. Virginia-based HCRI, a 501 (c) (3) charitable organization, has become an international leader in stuttering research and the development of scientifically derived therapy approaches.
Nearly 7,000 people from across the U.S. and 50 countries have come to HCRI to learn skills for overcoming stuttering. Clients come from all walks of life and include broadcaster John Stossel; Annie Glenn, wife of Senator and Astronaut John Glenn; as well as athletes, teachers, engineers, musicians, students, doctors, military personnel, business professionals, police officers, actors, a supreme court nominee, and even royalty.
HCRI is located at 7851 Enon Drive, Roanoke, Va. 24019. For more information, visit www.stuttering.org or contact HCRI at (540) 265-5650.