Hollins Communications Research Institute (HCRI – www.stuttering.org), a national center for stuttering research and treatment innovation, welcomes two new clinical team members: Amy Finch and Kristin Stanley. Both professionals bring to HCRI excellent behavioral therapy experience and a passion for helping individuals overcome challenges.
Kristin and Amy have just completed HCRI's rigorous 500-hour training that certifies them to administer the nonprofit center's advanced stuttering therapy program. Certification is required of all HCRI clinicians to ensure clients benefit from consistent, precise delivery of HCRI therapy and the highest standards of clinical excellence.
As staff clinicians, Kristin and Amy join current clinical team members Holly Humphreys, Candy Smith and Courtney Stackhouse to serve HCRI alumni and new therapy participants.
Meet Amy Finch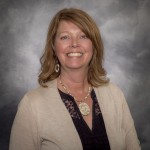 Amy Finch came to HCRI after extensive experience serving as a clinician and director of human resources for a private mental health facility in Virginia. She is a graduate of Virginia Commonwealth University.
Amy was drawn to HCRI because of the dramatic impact that the therapy has on the lives of clients. She says it is so rewarding to see the smiles on clients' faces when they leave the program speaking fluently.
In her free time, Amy spends time with her husband and son enjoying the array of outdoor activities that the Roanoke Valley offers.
Meet Kristin Stanley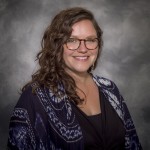 Before joining the HCRI team, Kristin Stanley worked as a psychiatric case manager at Blue Ridge Behavioral Healthcare. Her experience also includes serving as a social worker for a senior living facility.
Kristin graduated from Johnson University with a bachelor's degree in counseling. She has a gift for encouraging people to achieve their goals, which she has applied throughout her career.
Kristin says the best part of her job at HCRI is watching the incredible transformation that takes place when clients achieve fluency and gain confidence with their speech. In her spare time, Kristin enjoys traveling and painting.
About HCRI
HCRI was founded by Ronald L Webster, Ph.D. in 1972 to investigate stuttering through scientific discovery and treatment innovation. Virginia-based HCRI, a 501 (c) (3) charitable organization, has become an international leader in stuttering research and the development of scientifically derived therapy approaches.
More than 6,500 people from across the U.S. and 50 countries have come to HCRI for stuttering treatment. Clients come from all walks of life and include teachers, business professionals, athletes, broadcasters, engineers, musicians, students, doctors, military personnel, police officers, actors, a Supreme Court nominee, and even royalty.
HCRI is located at 7851 Enon Drive, Roanoke, Va. 24019. For more information, visit www.stuttering.org or contact HCRI at (540) 265-5650.