Annette Tepper of Birmingham, Michigan began stuttering when she was six years old. Her speech condition was not pronounced; yet, it inhibited her from speaking up in class and feeling comfortable with herself. She always worried that she would stutter when she spoke.
As she progressed through her education and grew into adulthood, Annette was able to manage her stuttering in most circumstances. Yet, she remained concerned about her speech and how stuttering can hinder an individual's potential in life – professionally and socially.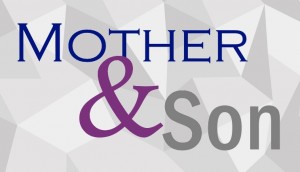 Annette went on to marry and have a successful career as an engineer at Ford Motor Company. When she and her husband started their family, Annette watched for signs of stuttering with their two young children. She read that stuttering, in some cases, may have a genetic predisposition.
When her older child, Stephen, reached the age of six, he began to stutter. It was the same age that she started stuttering. Yet, unlike Annette's mild case of stuttering, Stephen's condition was severe.
The Teppers enrolled Stephen in speech therapy at school to help treat his stuttering. When that didn't work, they took their son to private-practice speech therapists in the years that followed.
"There was some improvement with one of the therapists Stephen saw, but the results were not lasting. So Stephen moved forward with his young life, surrounded by accepting friends and supportive teachers," Annette said. The Teppers continually encouraged their son and did everything possible to build his confidence so his speech would not get in the way of his aspirations.
When he entered his teens, Stephen became more self-conscious about his speech. He was ready to try a new type of therapy offered by Hollins Communications Research Institute (HCRI). Annette learned about HCRI early in her career when she was investigating therapies for herself. The Virginia-based nonprofit center is recognized for its groundbreaking work in stuttering research and therapy innovation.
HCRI's stuttering therapy is an intensive, 12-day behavioral program, which is designed for teens and adults who stutter. Invented by HCRI President Ronald L. Webster, Ph.D. and his research team, the therapy teaches individuals who stutter how to control misbehaving muscles that give rise to stuttering. At the same time, they learn new ways to use speech muscles to generate fluent speech at will.
"HCRI stuttering therapy is powerful and practical. Individuals receive one-on-one instruction by specially trained clinicians who guide them through each step of our fluency program." Webster explained. "Participants also utilize our advanced technology and a proprietary mobile app that make fluency acquisition easier and exacting."
Stuttering treatment takes place in HCRI's clinical setting, as well as in real-world environments. When participants return home, they are provided with a comprehensive package of post-therapy support and practice tools to help maintain fluency.
Stephen worked hard throughout his 12-day program and was dedicated to the therapy process. According to Annette, by the end of treatment, Stephen's speech had transformed from stuttering 90 percent of the time to speaking fluently 90 percent of the time.
When Stephen returned home, he practiced his newfound fluency skills each day. HCRI clinicians emphasize the importance of practice after therapy to habituate speech-muscle movements that generate fluency.
Two years later, as Stephen prepared for college, he asked to return to HCRI for two days to hone his fluency. With ambitions to study for a career in politics and public speaking, he wanted to ensure his speech was perfected for his future.
"As a parent, it feels so good to know Stephen has the tools to manage his stuttering and has achieved a high level of fluency. HCRI was the right decision for Stephen and I highly recommend it," Annette said.
More than 6,500 people from across the U.S. and 50 countries have come to HCRI for stuttering treatment. Clients include many students like Stephen, as well as individuals from all walks of life, including television journalists, business professionals, teachers, engineers, doctors, military personnel, police officers, actors, a supreme court nominee, and even royalty.
HCRI is located at 7851 Enon Drive in Roanoke, Virginia . For more information, visit www.stuttering.org or contact HCRI at 855-236-7032.