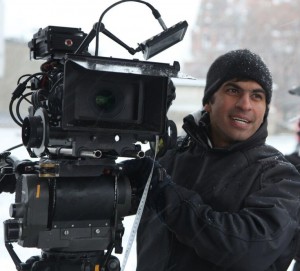 As a sought-after television series producer and filmmaker, Elan Dassani's ability to effectually communicate with directors, actors, visual-effects artists, and staffers is paramount to his success.
On any given day, he may speak with up to a hundred people at a time. When he is not working on television shows, he scouts locations or pitches decision makers on using the many production and special-effects services of his company, Master Key.
Along with industry expertise, Dassani's ability to speak persuasively is his most important asset. Yet, it is also among his greatest challenges because Dassani is a stutterer. Since he was a young child, his ability to speak fluidly and spontaneously was hindered by stuttering, which made it difficult even to say his name.
His condition produced involuntary interruptions in his flow of speech. Dassani experienced intermittent blocks, repetitions and prolongations of sounds and syllables, which made it difficult to carry on conversations. To fix his stutter, he tried different treatments that ranged from wearing an auditory feedback device to meeting with speech therapists. None produced lasting fluency.
While in college, he learned about the unique behavioral therapy offered at Hollins Communications Research Institute (HCRI), the same center that helped television broadcaster John Stossel overcome stuttering and catapult his career. Dassani decided to enroll and try HCRI's stuttering therapy program.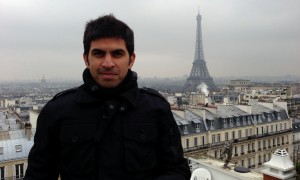 "The program was challenging and markedly different than any other stuttering treatment I experienced," Dassani said. "The techniques and skills I learned at HCRI helped me proactively manage my stuttering and speak fluently in everyday situations."
According to HCRI Founder and President Ronald L. Webster, Ph.D., HCRI stuttering therapy takes hard work, commitment and ongoing practice for optimal, life-long results. Developed by Webster and his research team – and tested with thousands who stutter, the therapy program is systematic and quality-controlled. HCRI participants work intensively with specially trained clinicians to learn new speech behaviors that replace distorted contractions and muscle movements that cause stuttered speech. The new behaviors enable people to generate fluent speech at will.
For Dassani, the ability to speak fluently makes life and what he wants to accomplish "easier and better." He experienced firsthand the transforming impact fluency can have on someone's life – professionally and personally.
He also acknowledges the importance of practicing HCRI fluency techniques on a regular basis. Practicing the behaviors taught during therapy helps sustain fluent speech for the long-term. When Dassani attended HCRI's program, he was young and had a lot of ambitions that took time away from practice. Fifteen years after therapy, he noticed his speech was starting to degrade. So to get his fluency on track, he attended HCRI therapy a second time.
Now, his fluency has returned to the high levels he desires. He is committed to ongoing practice and follow-up with HCRI clinicians. He is using apps to serve as practice reminders and queues to focus on his fluency.
"There is no cure for stuttering. Yet, research demonstrates that HCRI therapy can help the majority of people who stutter acquire the ability to speak fluently." Webster explained. "Elan Dassani is an excellent example of how fluency can open up doors of opportunity and enable people to reach their full potential in life."
Dassani added, "I want people to know that stuttering is not insurmountable. There were times when I was frustrated and down in the dumps about my stuttering. Yet, you can get past it with the right treatment and focus," he concluded.
HCRI clinicians have treated more than 6,400 people, between the ages of 11 and 73, from across the U.S. and 50 countries. For more information about Virginia-based HCRI, visit www.stuttering.org.