As Hollins Communication Research Institute (HCRI) enters its 50th year of stuttering research and treatment innovation, here's a summary look at the breadth of work and accomplishments of the nonprofit center.
What started in 1972 as a small, stuttering research and therapy operation in Roanoke, Virginia has evolved into an international center that has treated thousands who stutter with one of the most sophisticated and successful treatment programs available today.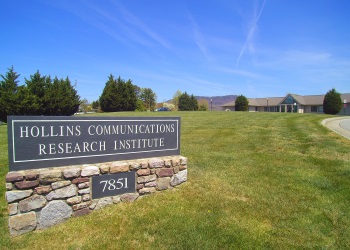 Stuttering Therapy
Recognition
Research
Published Work
HCRI Media Coverage
The HCRI therapy program and Dr. Webster's work have been the subject of coverage in national, regional and local media. HCRI media coverage includes NBC Today, CBS Morning News, Good Morning America, 20/20, Nightline, New York Times, Wall Street Journal, Washington Post, Newsweek, Scientific American, Sports Illustrated, U.S. News and World Report, and many others. In addition, articles about HCRI stuttering therapy have appeared in digital outlets across the internet.
——–
About Stuttering
Approximately 66 million people worldwide suffer from the effects of stuttering, with three million in the U.S, according to NIDCD. The condition is characterized by repeated or prolonged sounds, syllables, blocks and words that disrupt speech. Stuttering can impair social growth, educational attainment, and job potential.
About HCRI
HCRI was founded by Ronald L Webster, Ph.D. in 1972 to investigate stuttering through scientific discovery and treatment innovation. Virginia-based HCRI, a 501 (c) (3) charitable organization, has become an international leader in stuttering research and the development of innovative, scientifically derived therapy approaches.
Clients come from all walks of life and include broadcasters, teachers, engineers, musicians, students, doctors, military personnel, business professionals, police officers, actors, a supreme court nominee, and even royalty.
HCRI is located at 7851 Enon Drive, Roanoke, Va. 24019. For more information, visit www.stuttering.org or contact HCRI at (540) 265-5650 or info@stuttering.org.